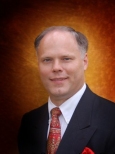 A Word from Our Pastor
I want to extend you a hearty welcome to Tabernacle Baptist Church.
Tabernacle Baptist Church was founded in 1975 with a burning desire to share the good news of salvation through the shed blood of Jesus Christ. Because God loved you SO MUCH, he allowed His Son to pay for the wrongs that you have done and offers you freedom from eternal punishment as a free gift. If you have never experienced the forgiving love of God, then why not accept Him today by faith.
The dedication to proclaim the wonderful truth of full forgiveness through Christ has been the sole purpose for which our Church has existed for more than 30 years. If you are looking for a Church home, then I would ask you to consider coming to Tabernacle. You will find us to be a friendly church that stands firmly on the tenants of the primitive Christian faith.
Thank you, and we pray God's richest blessing upon you and yours.
Pastor Robin Webb
Tabernacle Baptist Church
2500 W. Randol Mill
Arlington, Texas 76012
817-460-4909