Master Clubs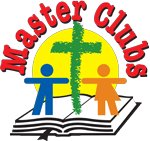 Master Clubs
What is Master Clubs?
Master Clubs is a Bible club for children. Children work through
handbooks memorizing scripture, participate in games and listen to
lessons from the Bible. As they pass certain requirements, they earn a
uniform and awards to go on their uniform.
Who is Master Clubs For?
We have clubs for these age groups:

Children ages 3-4
Children from Kindergarten thru 2nd grade
Children from 3rd thru 6th grade
When is Master Clubs?
Sunday nights from 6:00 pm – 7:00 pm
Where Can You Attend Master Clubs?
At Tabernacle Baptist Church
2500 W. Randol Mill Rd.
Arlington, Texas 76012
817-460-4909